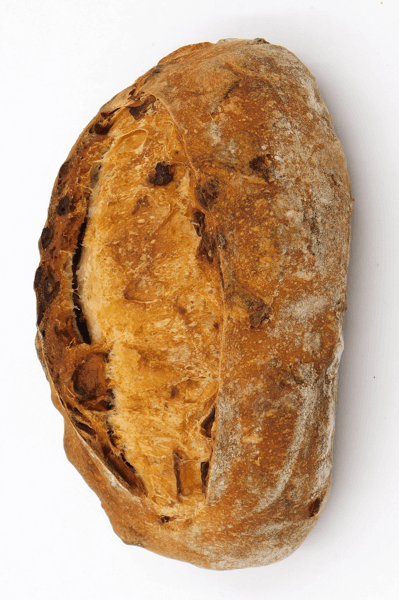 Normandy Apple Bread is a French levain (sourdough) with apple cider and dried Wolf River apples. Can be used as a base for pork sandwiches, a dessert bread paired with apples and cheeses, also great toasted with butter and cinnamon-sugar.
[ingredients] bread flour, whole-wheat flour, apple cider, spring water, fine sea salt, apples (dried), and wild yeast leaven.
[available] Sorry... Sold Out.
[price] $7/each