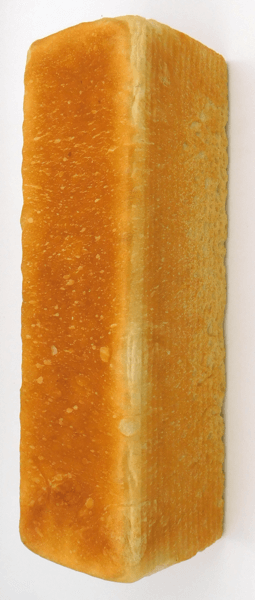 While it's uses are broader than the name implies, it seems to fulfill it's character most fully when toasted. It is a white almost crust-less bread, soft and smooth in texture with a closely knit crumb. The quantities of sugar, butter, and malt in the dough are almost insignificantly small, yet in the aggregate they make the bread something other than "just plain white."
[ingredients] high-gluten flour, bread flour, spring water, sugar, unsalted butter, malt syrup, fine sea salt, and instant dry yeast.
[available] ) Sorry... Sold Out.
[price] $6/each