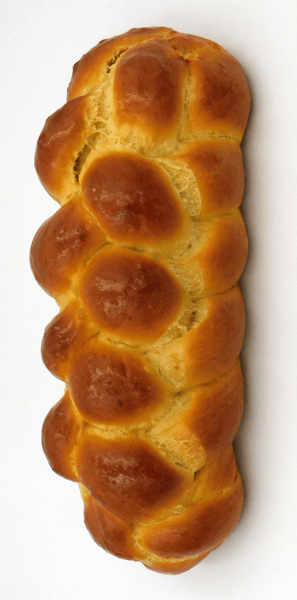 Challah or egg bread, is a sweet, egg-rich, festive-looking bread with an elegant mahogany hue. This bread was originally baked by Jewish families to grace the Sabbath or holiday table. It is wonderfully versatile, and can be formed into innumerable braids and rolls, seeded or not, or baked in loaf pans, braided or not. It keeps well due to the substantial amount of eggs and oil in the dough. Old challah makes delectable French toast.
[ingredients] all-purpose flour, spring water, eggs, honey, vegetable flour, fine sea salt, and active dry yeast.
[available] Sorry... Sold Out.
[price] $8/each